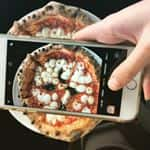 Box Menu
Curbside or Easy ToGo option
How to order:
1. Call (401)434-8008 to place your order
2. Tell us how many are eating. Price is based on number of diners and your main course selection
3. Choose your main course
3. Select your family salad
4. Select your family side
5. Provide your order name and pick up time
6. Prepay with your credit card
7. Meet us curbside or visit us and grab n go
8. Enjoy your meal right away or warn in your oven. You choose!
Scroll down for box menu selections